Jaffna Fort
Situated on the south side of the Jaffna peninsula at the water's edge of the lagoon, the ancient fort in Jaffna is the second largest existing fort in the Island. Originally built by the Portuguese in 1619 and re-built and expanded by the Dutch during the second half of the 17th and the 18th centuries.
The five sided inner defense works consist of thick and high ramparts and bastions with a wide and deep moat around it. Unlike the Dutch forts at Galle and Colombo, which were fortified towns, the Jaffna Fort had an almost exclusively military and administrative function.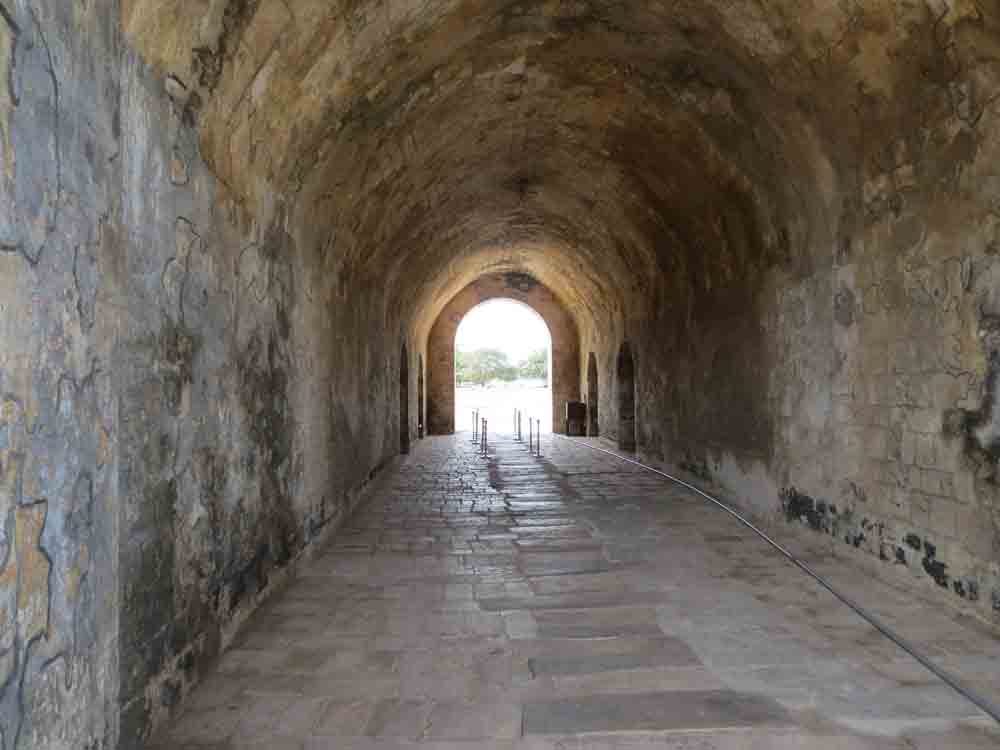 Today it remains garrisoned by a detachment of the Sri Lanka Army with limited access to visitors and is being renovated with Dutch funding.
Click here to see the Jaffna Fort picture gallery on www.jaffna.city