Jaffna Trains – The Yal Devi is a part of Jaffna history.
Sri Lanka Railway operates daily six trains to Jaffna. Choice of air conditioned intercity express to third class normal train. The cheapest way to go to Jaffna from Colombo is train transport. Travel cost would be between $2 to $20. Duration of this journey is approximately 6hrs for intercity and 9hrs for normal train.
To book your train ticket online, please visit Sri Lanka Railways' website. 
To check detailed Jaffna train schedule, please click this official Sri Lanka Railways' link
Colombo

: Fort station


Jaffna

: Jaffna station
Sri Lanka's one of the leading mobile providers Mobitel offers mTicketing facilities for their customers to reserve train tickets by dialing 365 from Mobitel phone.
Jaffna Railway Station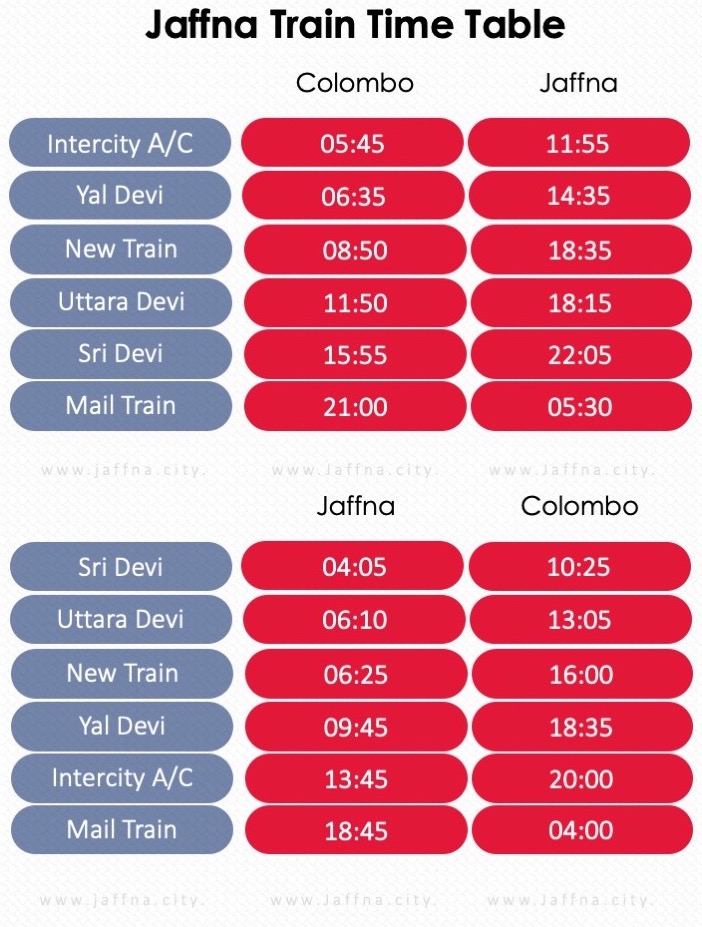 Last update : 23/02/2020